7 tags
5 tags
5 tags
4 tags
4 tags
4 tags
4 tags
3 tags
4 tags
4 tags
3 tags
4 tags
4 tags
3 tags
3 tags
"Kids are unaware of the notion that classical music is pretentious or boring –..."
– ~How and When to Introduce Kids to Classical Music by Molly Snyder, OnMilwaukee.com  Read the entire interview here
4 tags
3 tags
4 tags
4 tags
4 tags
4 tags
3 tags
3 tags
3 tags
3 tags
3 tags
4 tags
vee · VAH · chay . ♪ ♫: some more new musical... →
sakura-memories: Adagio fromaggio: To play in a slow and cheesy manner. AnDante: A musical composition that is infernally slow. Antiphonal: Referring to the prohibition of cell phones in the concert hall. Appologgiatura: An ornament you regret after playing it. Bar line: What…
6 tags
7 tags
4 tags
Spring for Music backstage peek →
@elliottforrest of @WQXRClassical captures Music Director Edo de Waart and soloists Xiaoduo Chen and Meng Meng before the performance of "Iris devoilee" at Carnegie Hall on May 11, 2012.
7 tags
Watch
Very serious and accomplished MSO principal violist Robert Levine discusses our upcoming appearance at Carnegie Hall.
4 tags
MSO Pairs Brahms, Chen (Shepherd Express classical... →
Did you know Qigang Chen was music director of the 2008 Beijing Olympics? Read more about this weekend's concerts, including Chen's "Iris Unveiled," which we'll perform next week at Carnegie Hall.
5 tags
5 tags
Milwaukee Journal Sentinel Preview: Milwaukee... →
Read All About It: Elaine Schmidt of the Milwaukee Journal Sentinel has the scoop on our upcoming Spring for Music Festival appearance at Carnegie Hall.
3 tags
Spring for Music: Fantasy Programs →
"Soundcheck" at WNYC (93.9 fm / am 820) examines how music for orchestras is selected in this piece about the upcoming Spring for Music Festival in an interview with Tom Morris, Spring for Music's artistic director. Listen to find out why fantasy orchestra programming may just be the next fantasy football!
4 tags
"Music is Life" (Student Essay)
This May, a talented group of 20 dedicated students from Milwaukee High School of the Arts will travel with the Milwaukee Symphony to New York City as we play in the Spring for Music Festival at Carnegie Hall.  In order to be eligible for this opportunity, the students had to meet a number of academic and personal requirements, and write an application essay. This essay is by Amy, a junior at...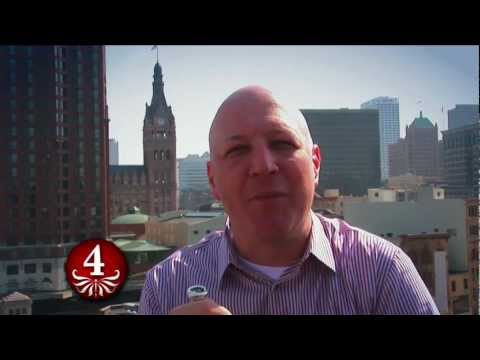 "Dear Milwaukee Symphony, My favorite music at the symphony was Beethoven..."
– From Imojyn, an MPS student